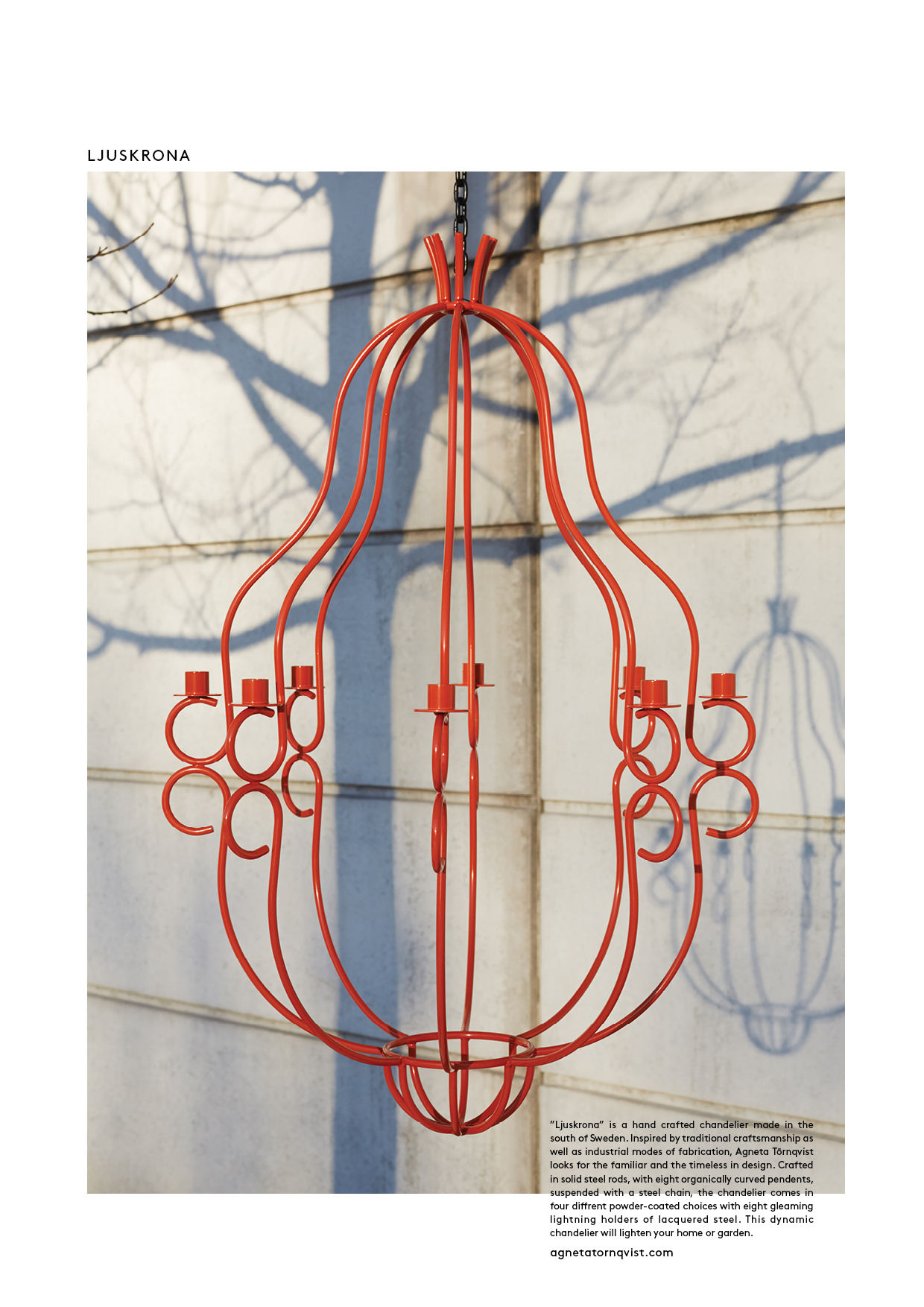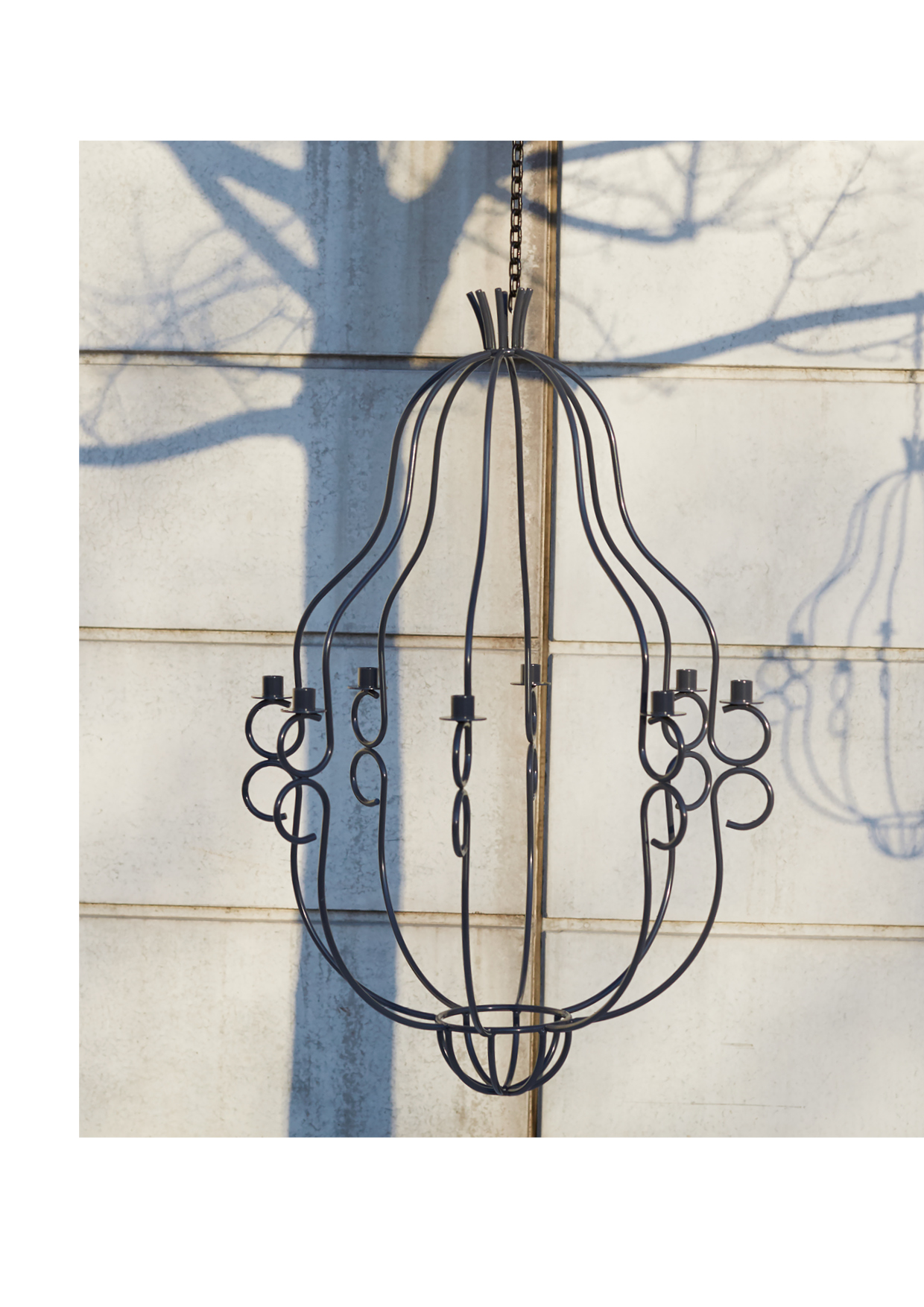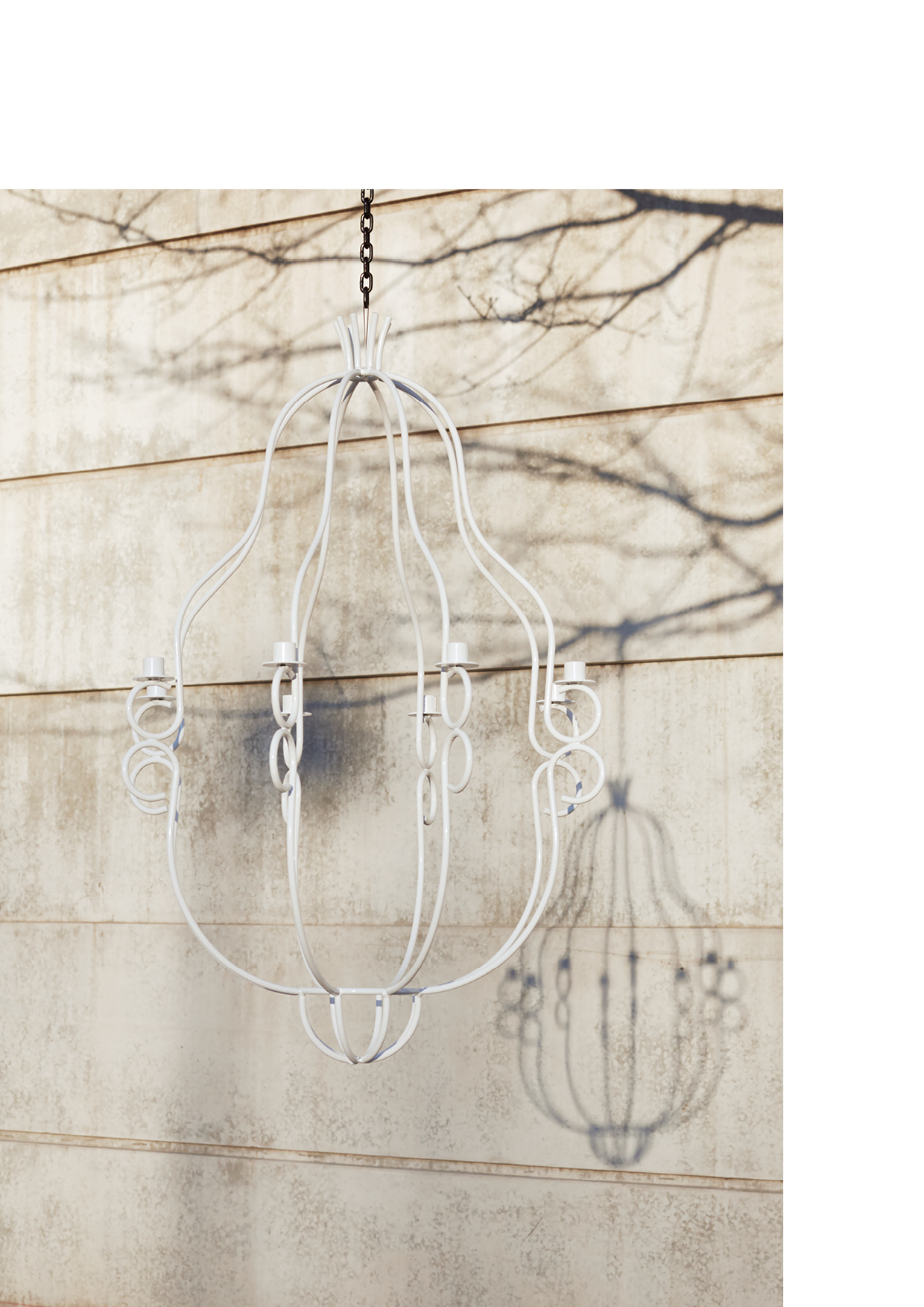 Ljuskrona is a hand crafted chandelier made in the south of Sweden.
Inspired by traditional craftsmanship as well as industrial modes of fabrication,
Agneta Tornqvist looks for the familiar and the timeless in design.

Crafted in solid steel rods, with eight organically curved pendents, suspended
with a steel chain, the chandelier comes in four diffrent powder-coated choices
with eight gleaming lightning holders of lacquered steel.

This dynamic chandelier will lighten your home or garden.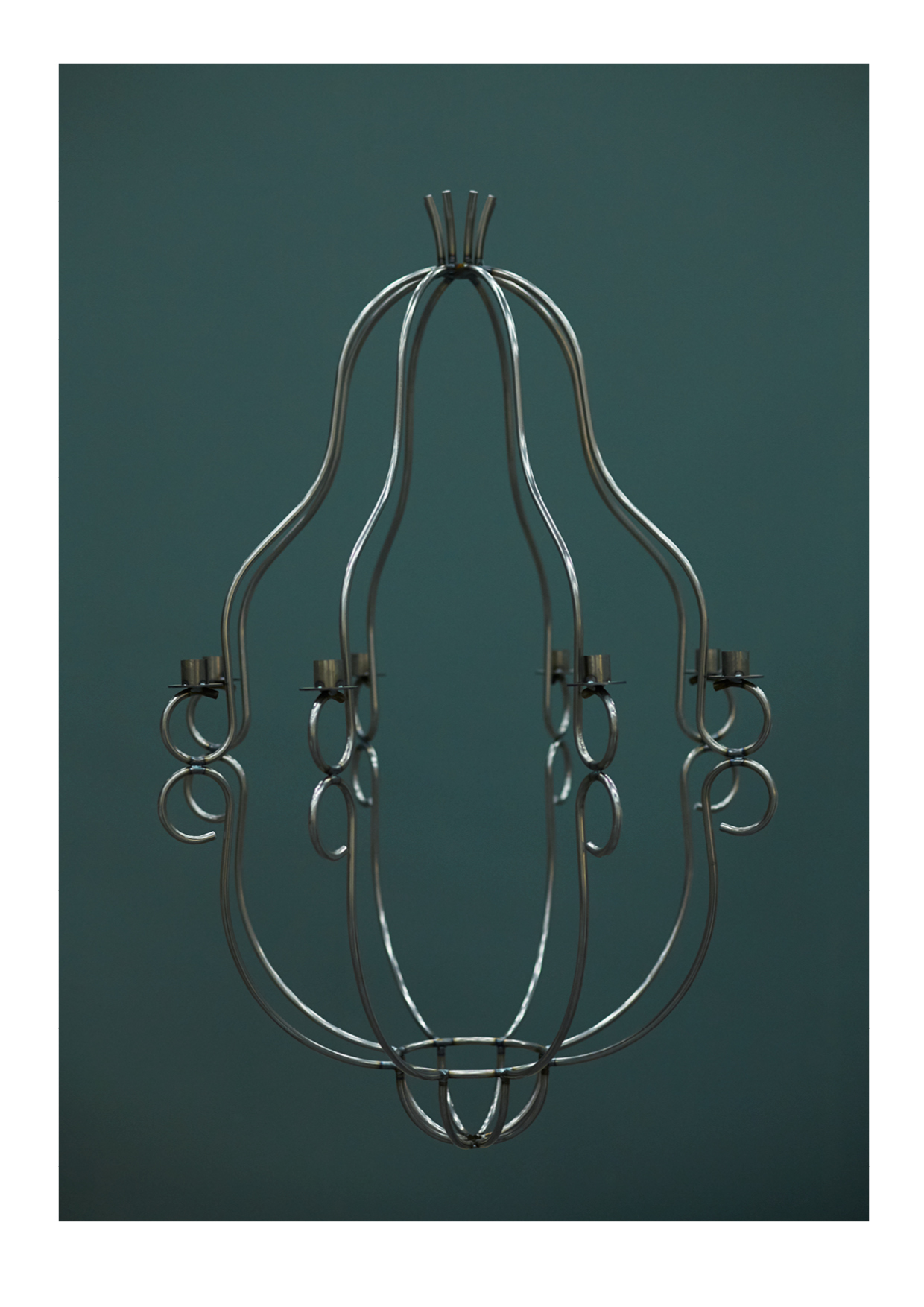 STEEL

A hand crafted chandelier
made in the south of Sweden

Color : Natural Steel
Chandelier measurement:
Ø 59 cm, H: 90cm
Light fixtures : 8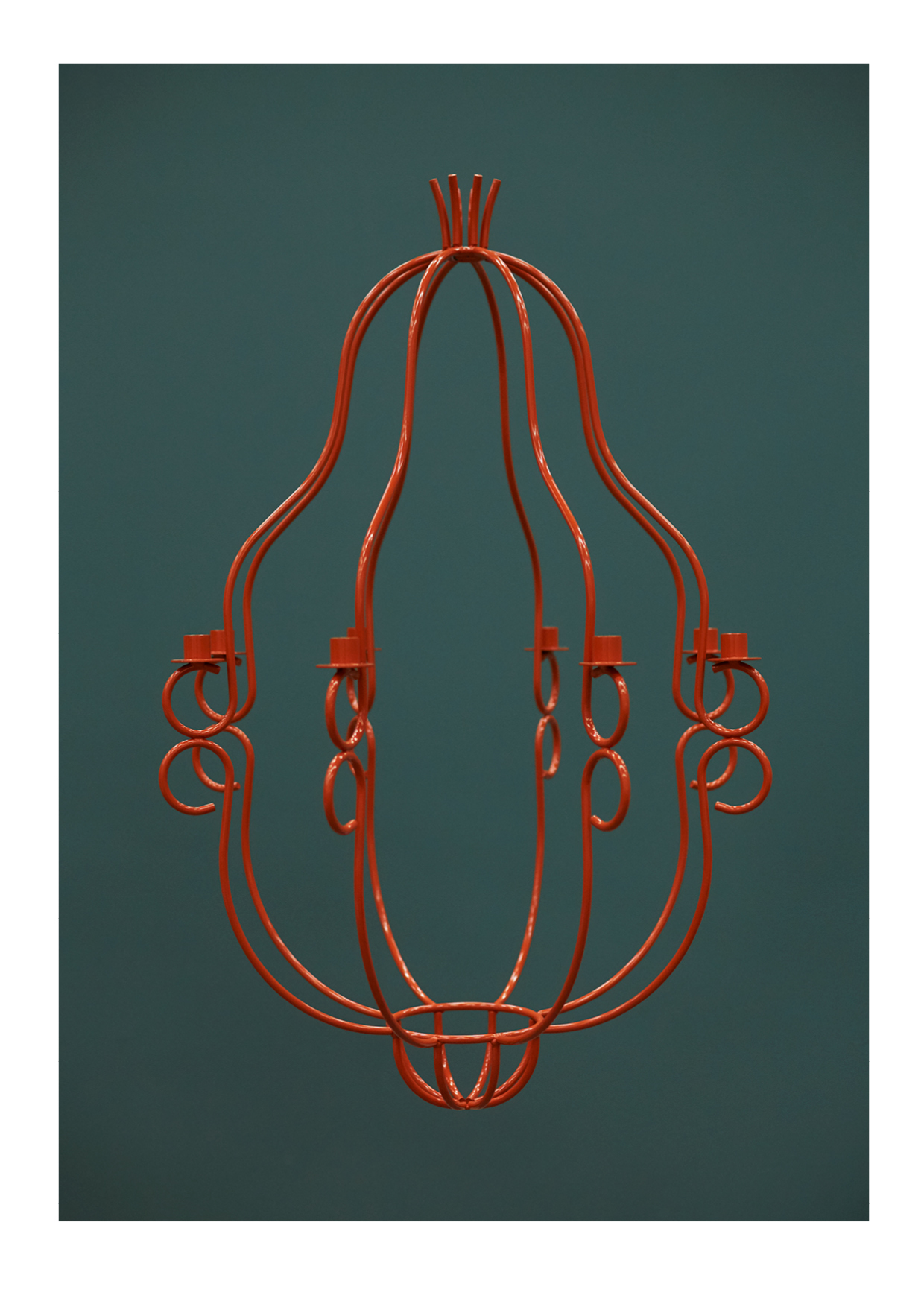 ORANGE

A hand crafted chandelier
made in the south of Sweden

Color : Powder coated orange
Chandelier measurement:
Ø 59 cm, H: 90cm
Light fixtures : 8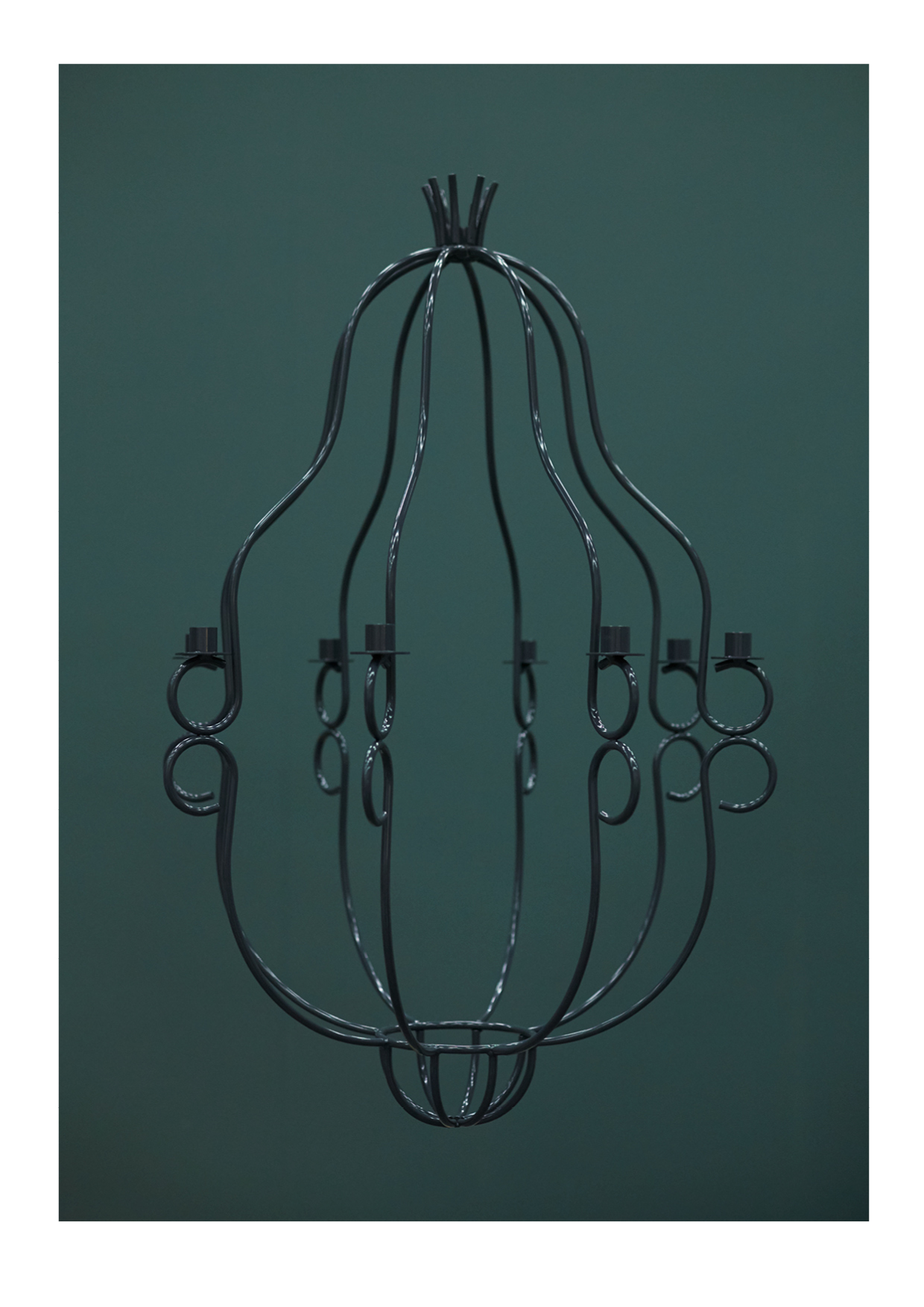 BLACK

A hand crafted chandelier
made in the south of Sweden

Color : Powder coated black
Chandelier measurement:
Ø 59 cm, H: 90cm
Light fixtures : 8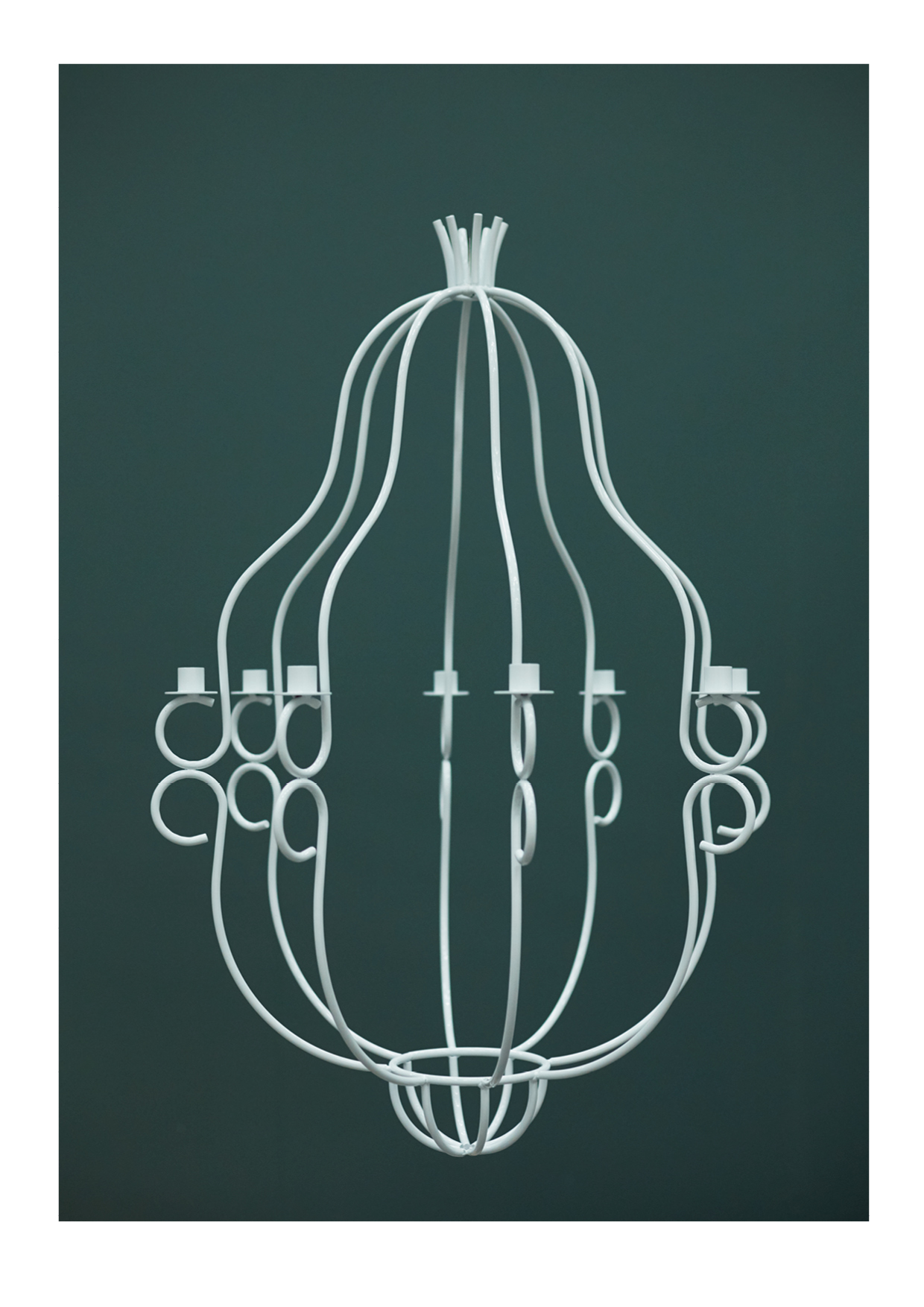 WHITE

A hand crafted chandelier
made in the south of Sweden

Color : Powder coated white
Chandelier measurement:
Ø 59 cm, H: 90cm
Light fixtures : 8
CONTACT
FOR QUESTIONS & PRESS PLEASE CONTACT
AGNETA TORNQVIST
Tel:+46 739853991
Email: agneta@agnetatornqvist.com
Blekholmsterrassen 7
111 64 Stockholm
Sweden
FOR SALES AND ORDERS
Please email your choice of color and your contact info to
agneta@agnetatornqvist.com